Soles of Silk - rosie the riveter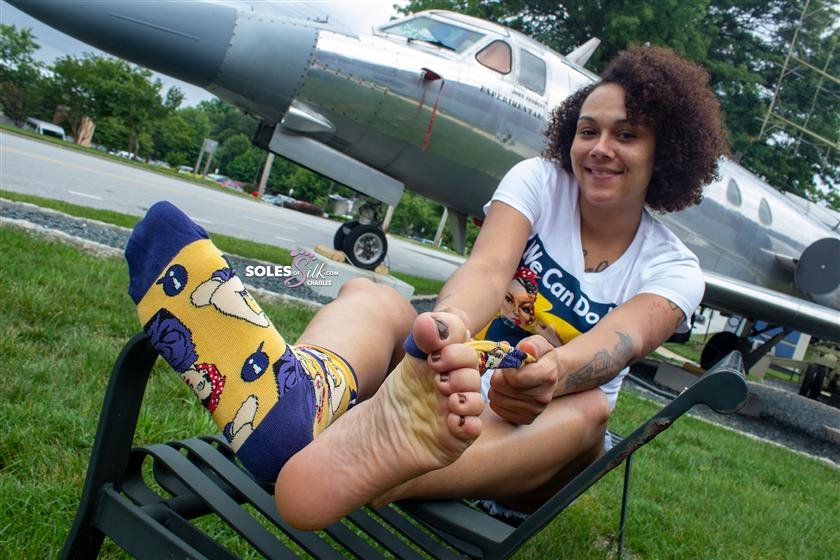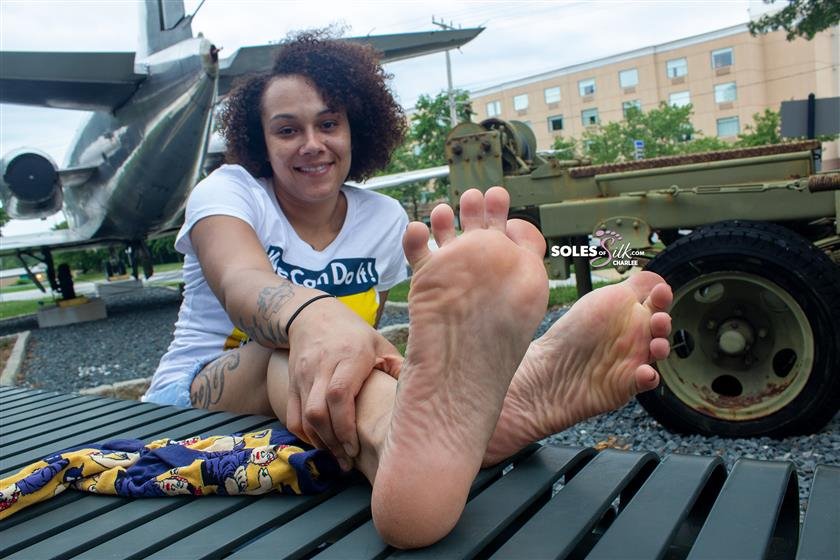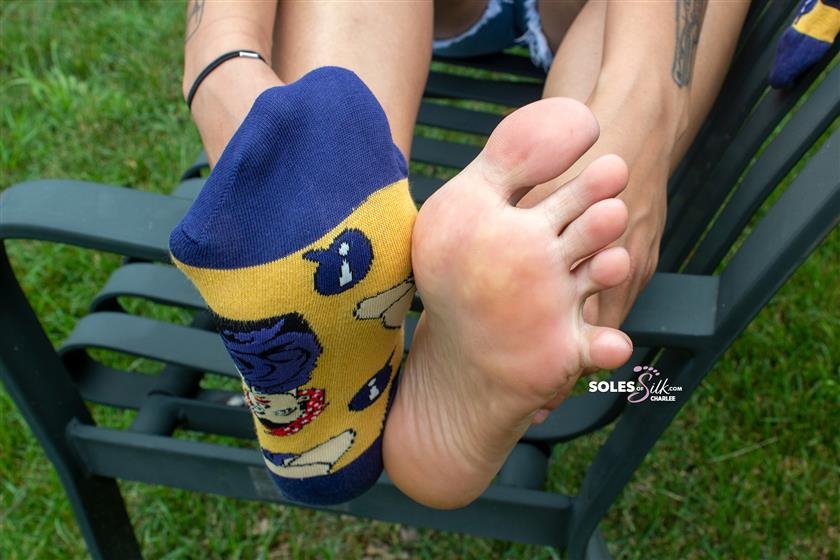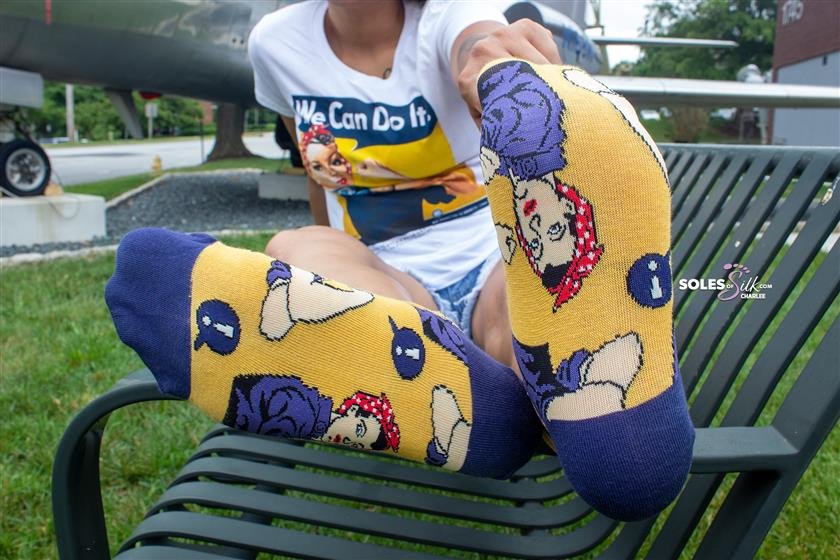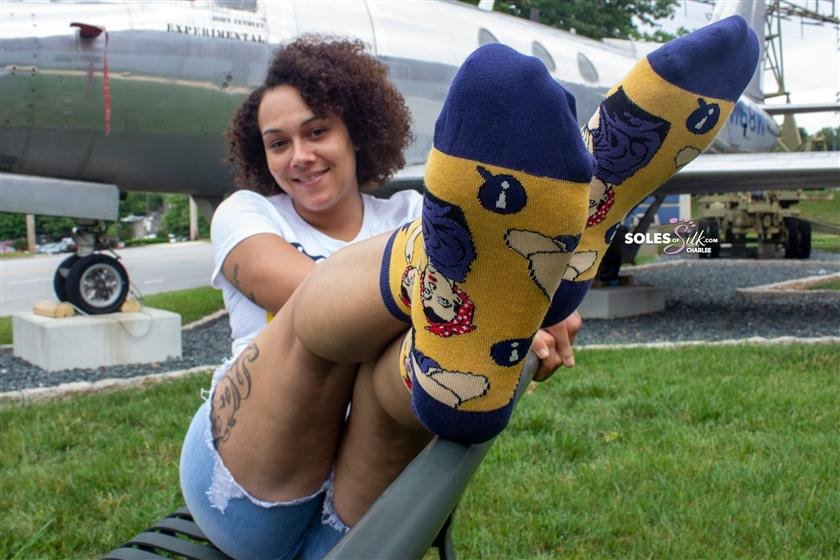 Description:

There are times when sets come together and not a single second of planning even went into it. That what happened with the set below. Charlee and I had run out from her hotel room to grab some food and on the way, we see an airplane only a few blocks away, in front of building. Knowing I had a Rosie the Riviter shirt and socks with me, it seemed like a no brainer to drive back to the spot and shoot the set after we ate.

Luckily for us, the building that the plan sat in front of was a museum that was not open that day. A couple of benches and tables sat close to the plane as well, so it just felt like it was meant to be. Then I looked over and in the window of the museum was a Rosie the Riviter poster. What are the chances?

In the weeks leading up to Charlee's trip home, I had already been thinking of an idea to do for the Fourth of July. I came up with nothing and then had this one literally handed right to us. Sometimes things just go your way.