Soles of Silk - red jump rope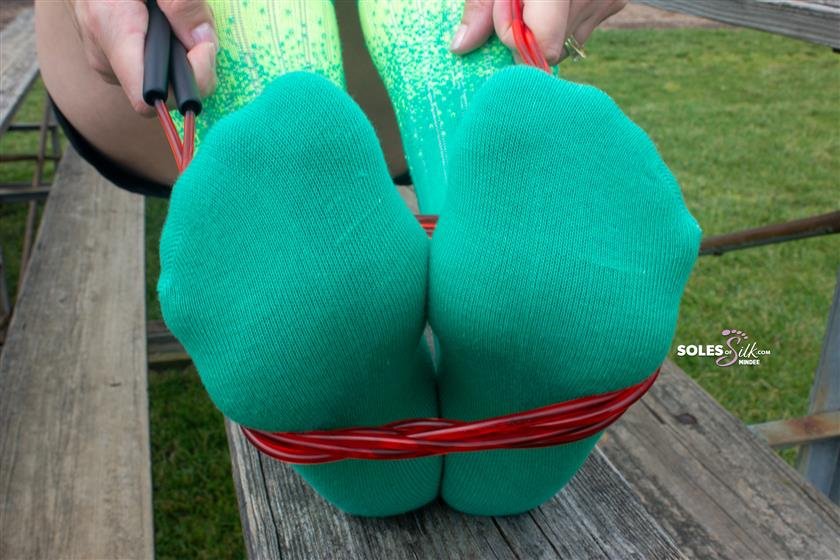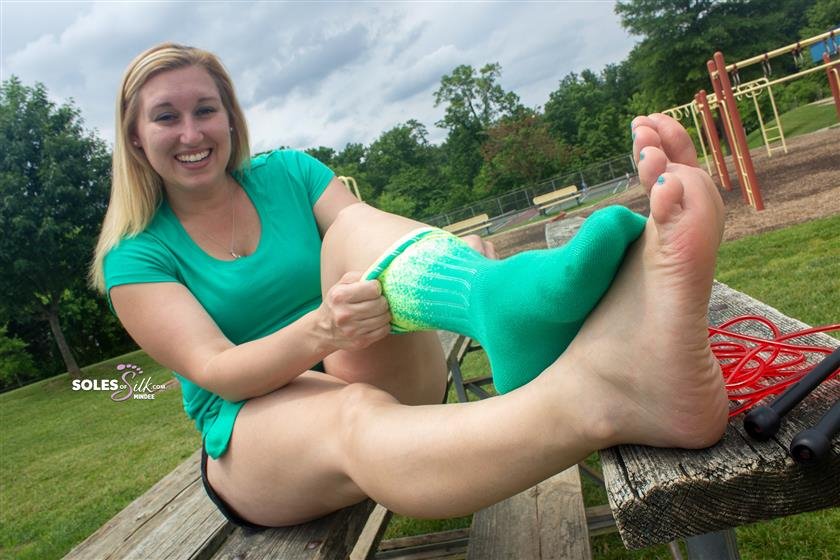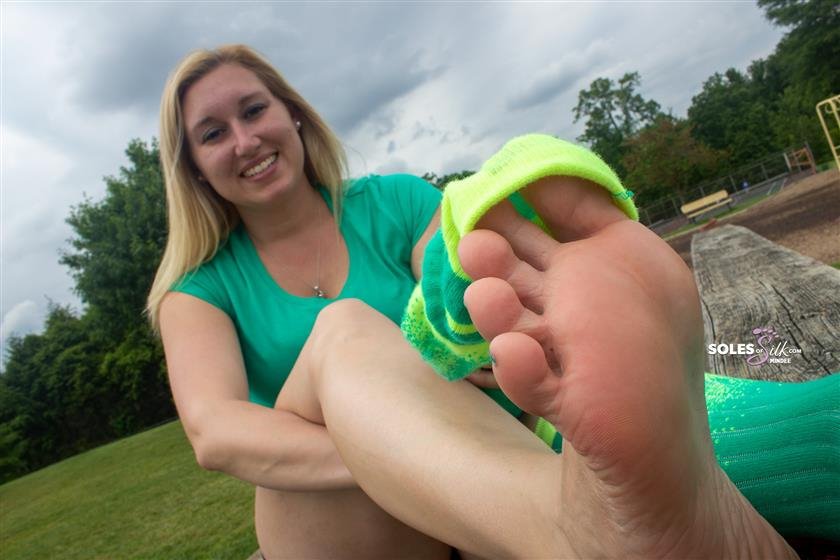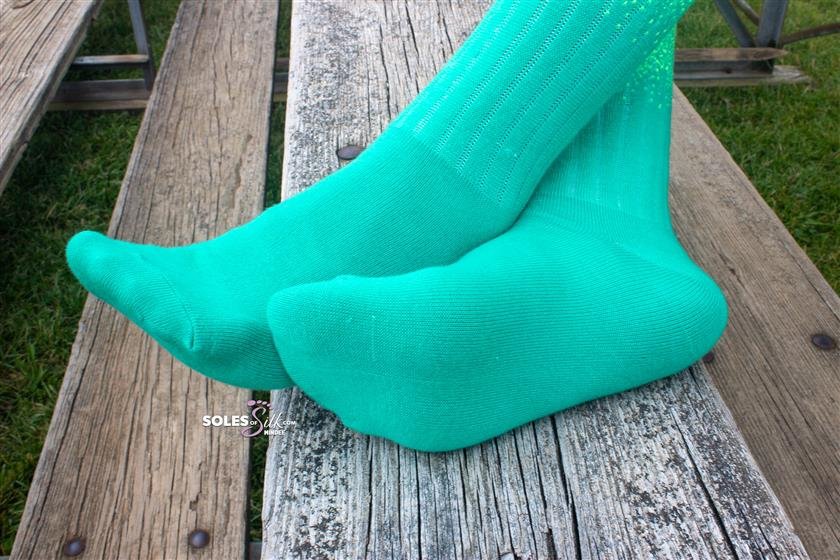 Description:

I never get tired of having Mindee barefoot in front of my camera (not like you didn't know that by the almost 8,000 photos she has to this point). What I especially never get tired of is when I have Mindee in front of my camer with sweaty feet. That's just heavenly and I try to make that happen every chance I can get.

With this set we were trying to do some sets outdoors before we headed back for some indoor ones in the evening. When Mindee showed me what she had brought with her as clothing options (we had a long day), I saw a green shirt. I went into my trunk and saw that I had the green and yellow socks that would match perfectly. Now we just needed a spot and maybe another prop. Luckily, I had a red jump rope that would certainly stand out against her moist green socks.

Mindee and I haded to a school and found some bleachers. It was summer, so no one was really around. I let Mindee do her thing with those socks and that jump rope, catching some amazing shots of her soles along the way.