Soles of Silk - kit kat size tease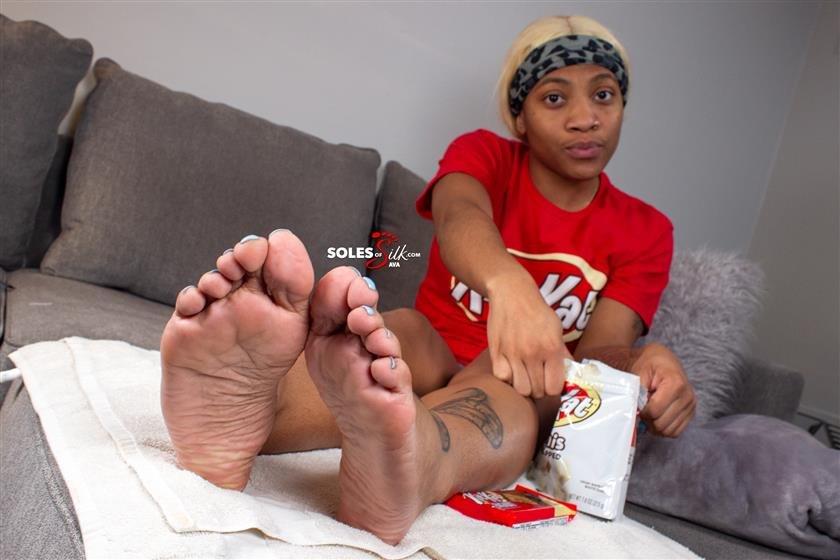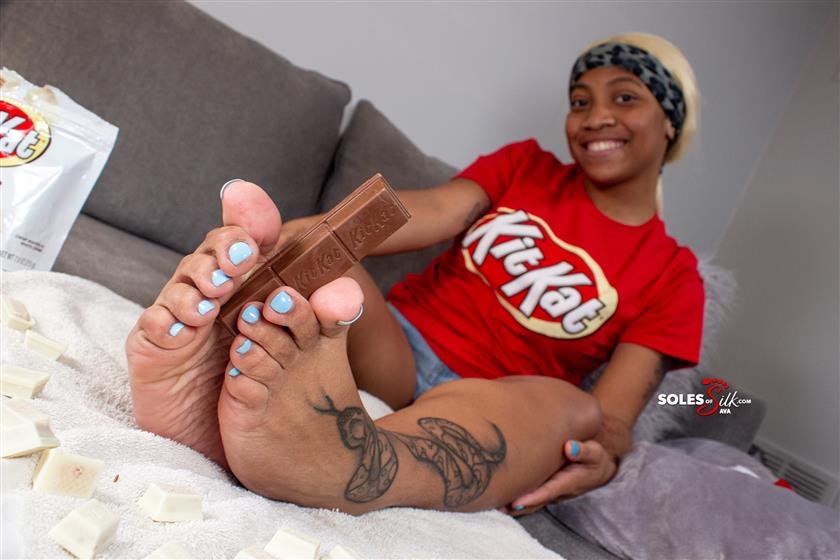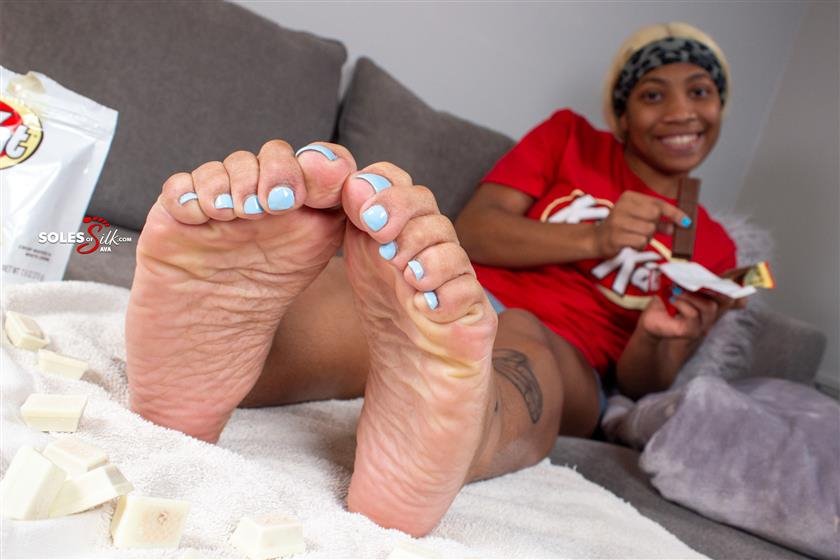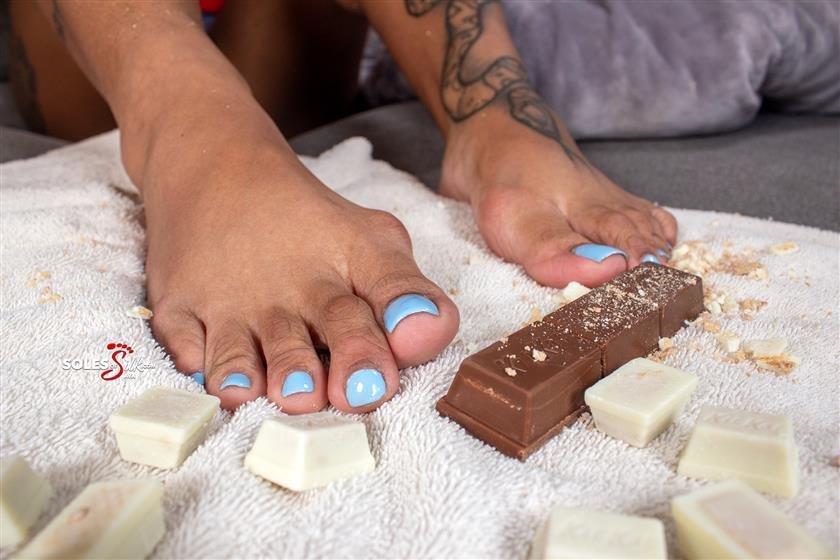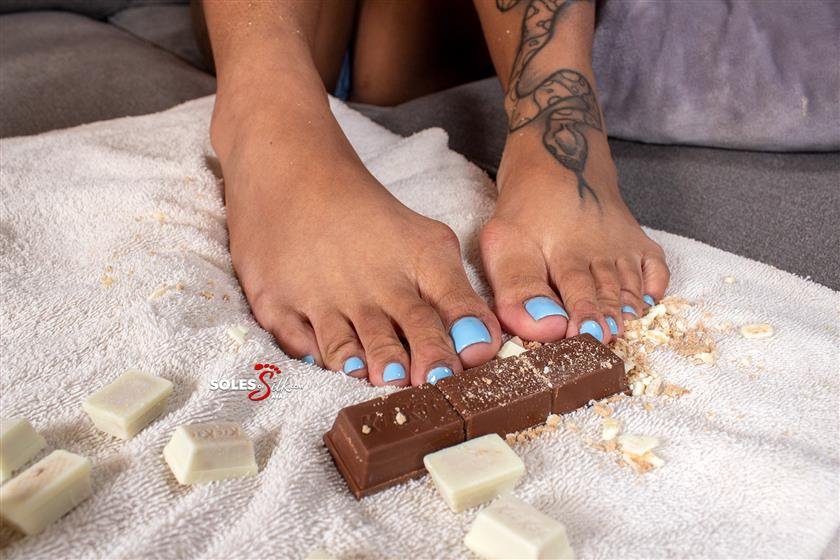 Description:

They say women love chocolate. So why in the hell do companies waste their time making bite-size, fun-size, or chocolate mini versions of their product? Who wants such a tiny little bit when you can enjoy a king-sized bar or in this case, one of the Big-Kats?

Ava surely agrees, taking out her frustrations on a bag of mini white chocolate Kit Kats. She eyes them up with disdain and even crumbles them between her fingers and powerful size 9 feet. Why waste her time?

As for the Big-Kat, those thicker, longer milk chocolate candies are much more desirable. She enjoys one, getting in a couple of bites, before showcasing the other between those same feet. Had she attempted the same poses with the white ones, you wouldn't have even seen them between those soft soles and playful toes.