Soles of Silk - baby oil bottle drain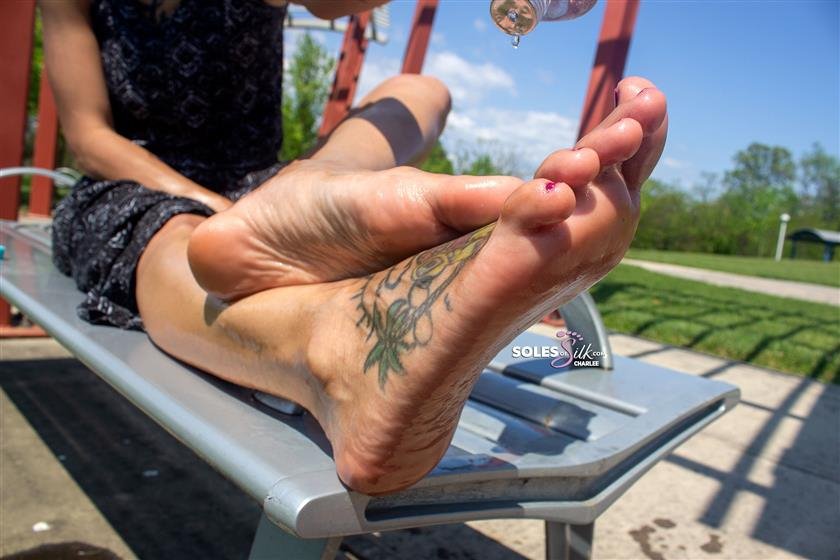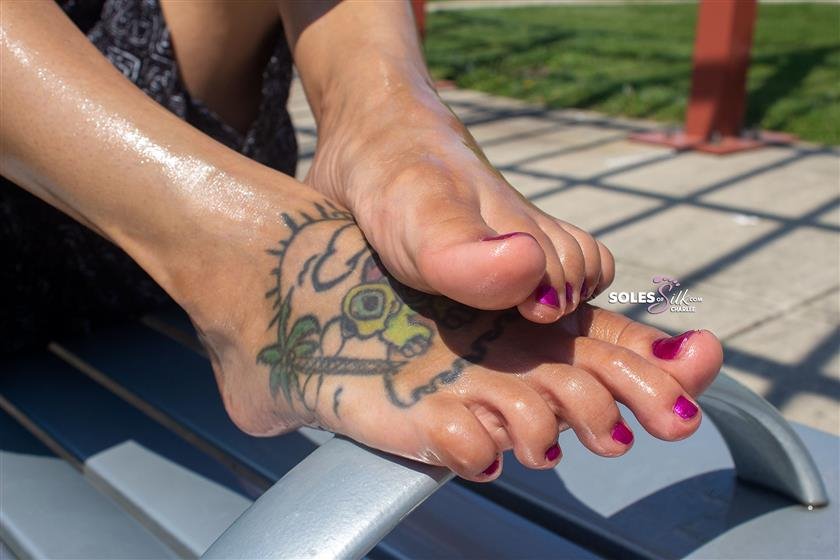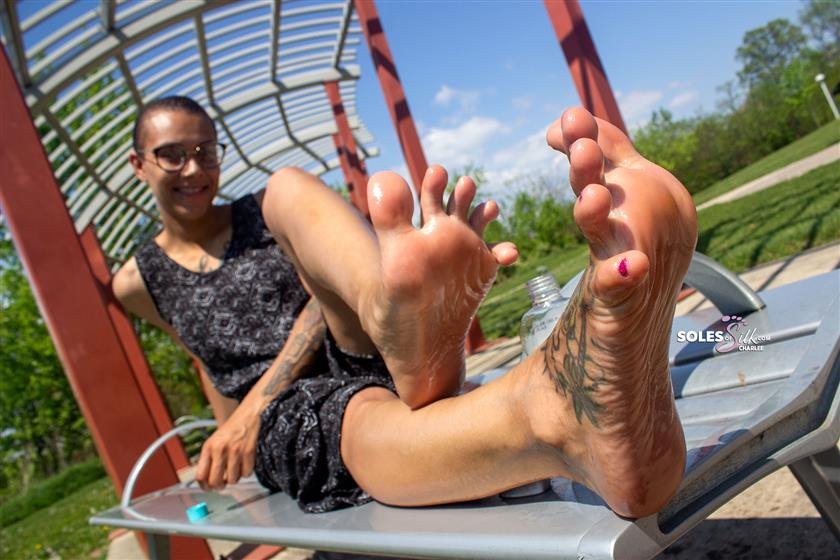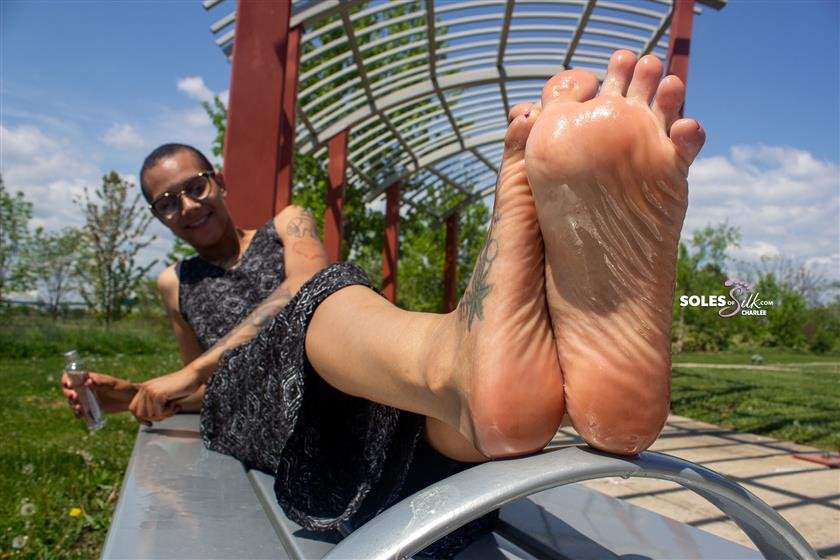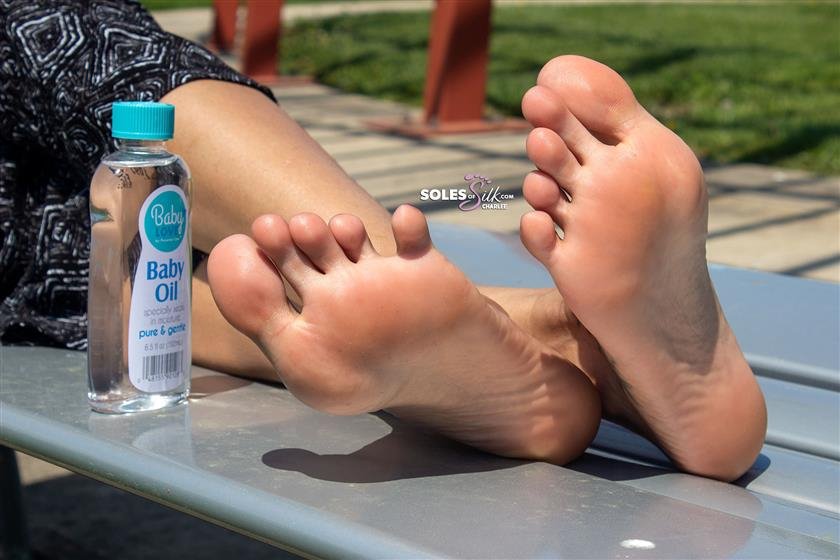 Description:

You want to talk about some slippery soles? This set featuring Charlee has that covered and in a big way! She empties most of her bottle of baby oil onto her already soft size 7.5 feet. She dribbles it between her toes, over her wrinkled soles, and then pours on more and more to make sure those feet are drowned in oil. I told her to be sure to save a little for the clip by the end so she was pouring so much on!

Luckily for us, the day we shot this set the sun was out in full force. If you like to see shiny soles, that oil did a fantastic job of making them shine! It also made sure her feet got really warm too with the sun beating down from overhead. How do I know? Well, it's pretty much understood that I'm to rub Charlee's feet every time we shoot. Call it a job perk. Now whether its more of a job perk for her or myself, that's one you could debate. I'm sure she appreciates it, but look at her feet! How could I not be deemed the lucky one in that deal?