Soles of Silk - water pitcher yard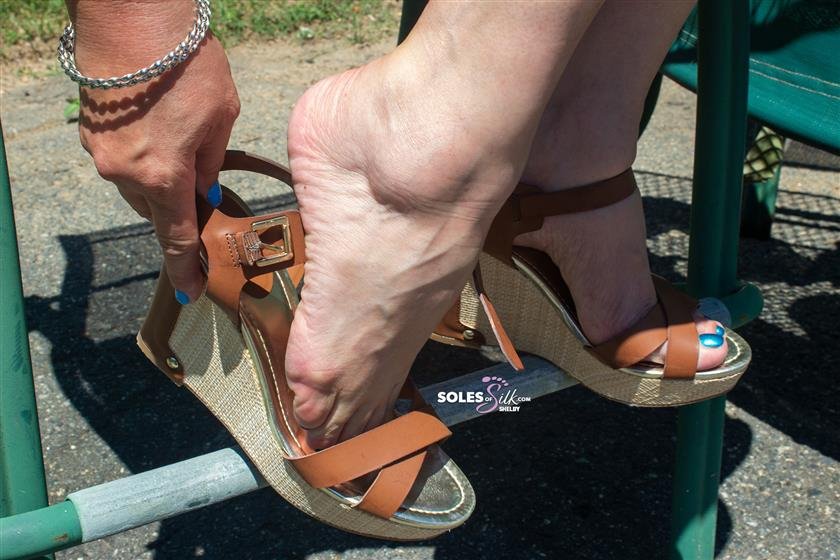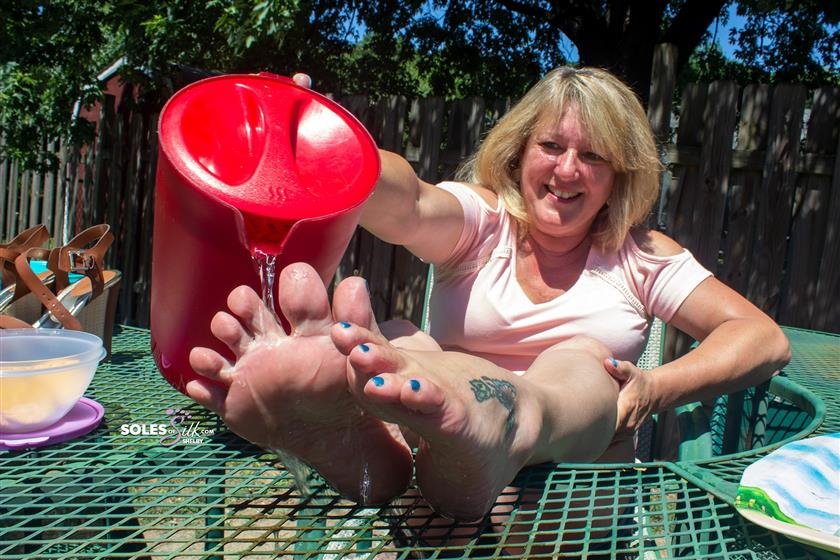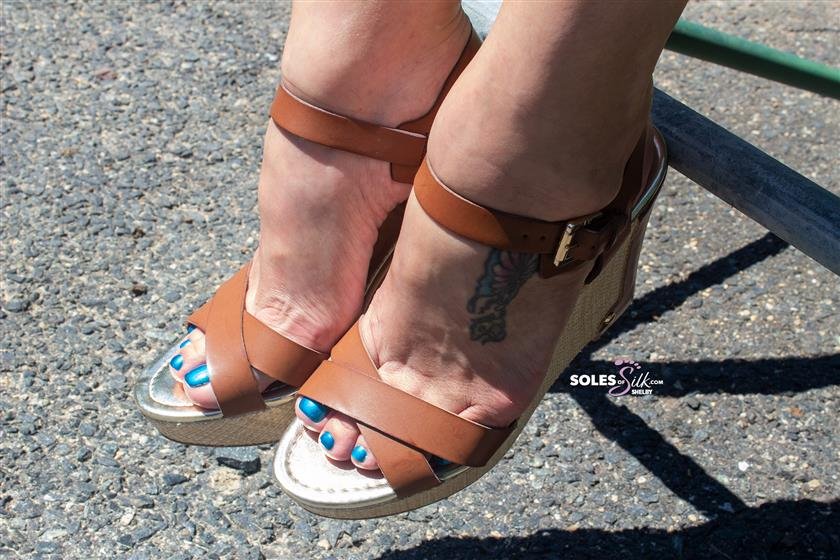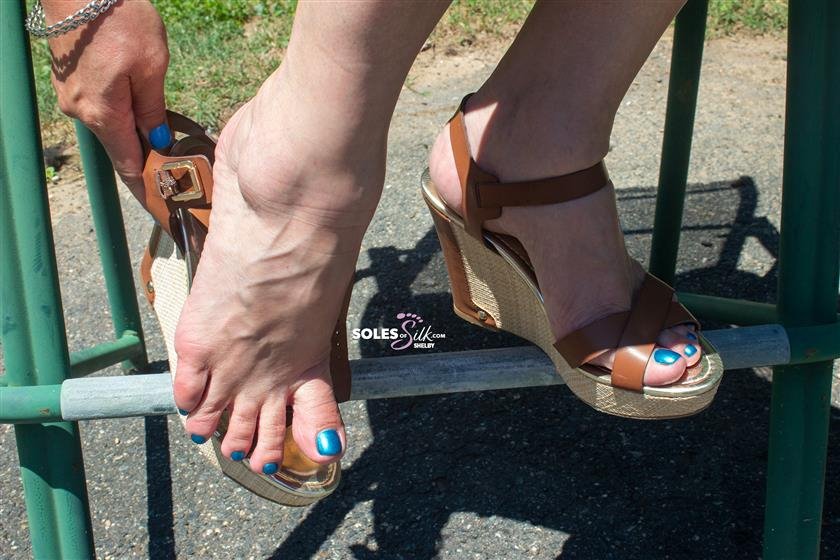 Description:

Shelby debuted back in 2017 with a set with her daughter, Mindee. That set, done in a Kiddie Pool, was an instant hit for the site and the two have went on to shoot together several times since. There have only been two times that I have shot a set of Shelby solo, however. The one below was actually shot the same day as the Kiddie Pool duo. As a matter of fact, it was just right before that one.

So you're probably asking why it took three years to get the set onto the site? Well, like many of my other sets, I just shot so much that it took a while to get some of them online. I still have some of Mindee from 2017 and 2018 to publish yet. Add in the fact that Shelby appeared in a lot of sets that I intended to use on holidays or for the site's 15th anniversary celebration last year, this one just kept getting pushed back.

Well, it's finally here. This set was done on a very hot, very bright day. I still managed to get in some great views of Shelby's super soft soles though... before that foot rub I gave them in front of Mindee to make her jealous.