Soles of Silk - Amber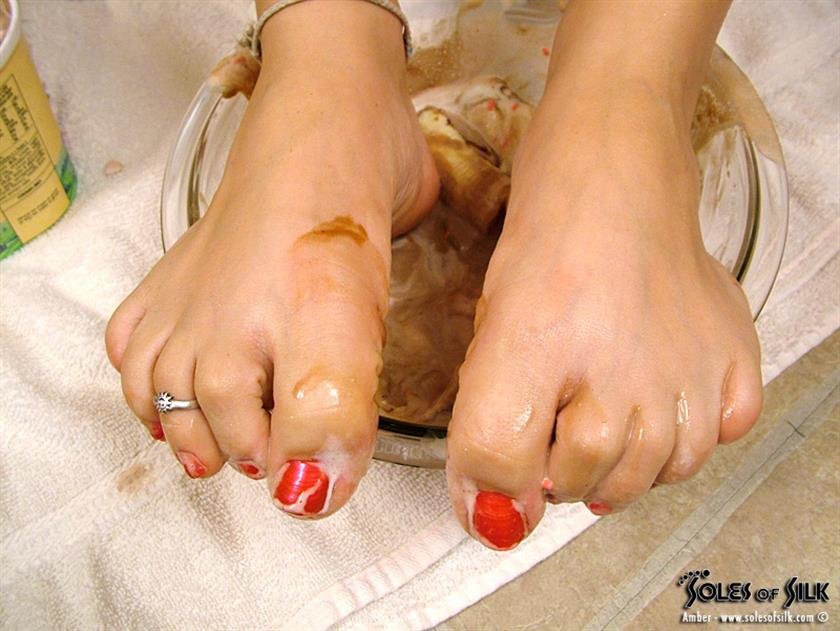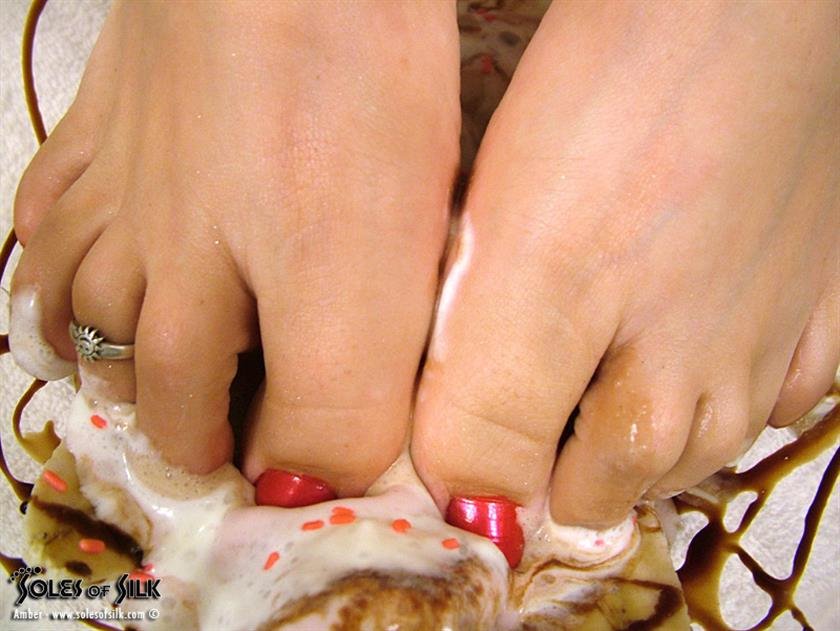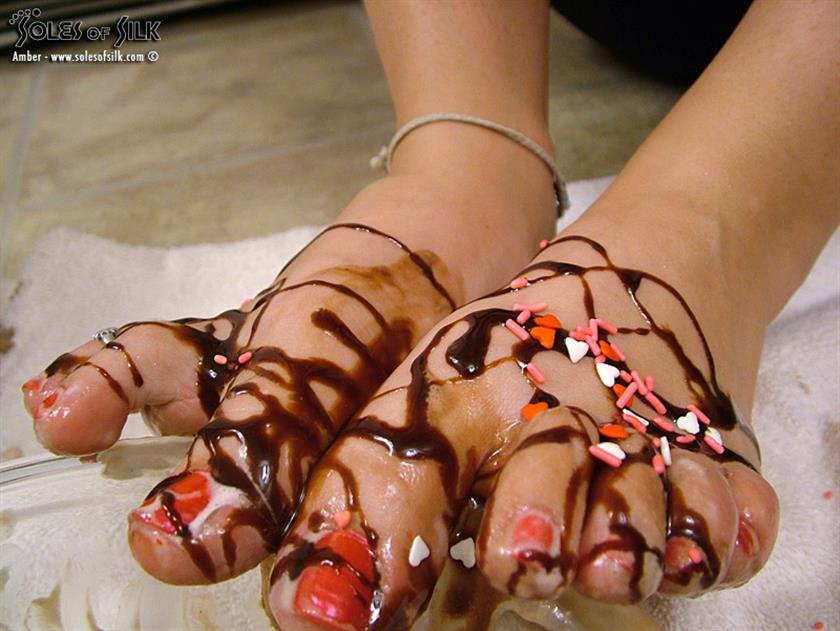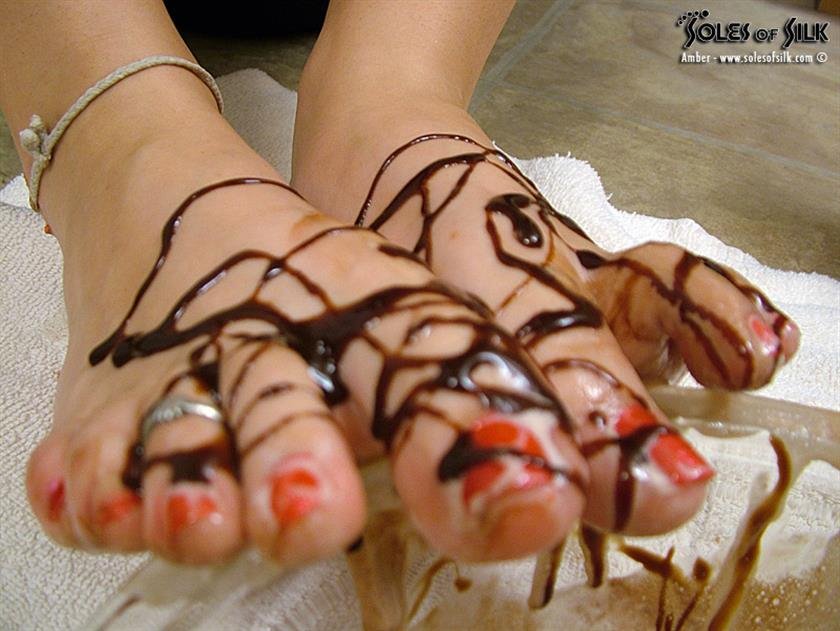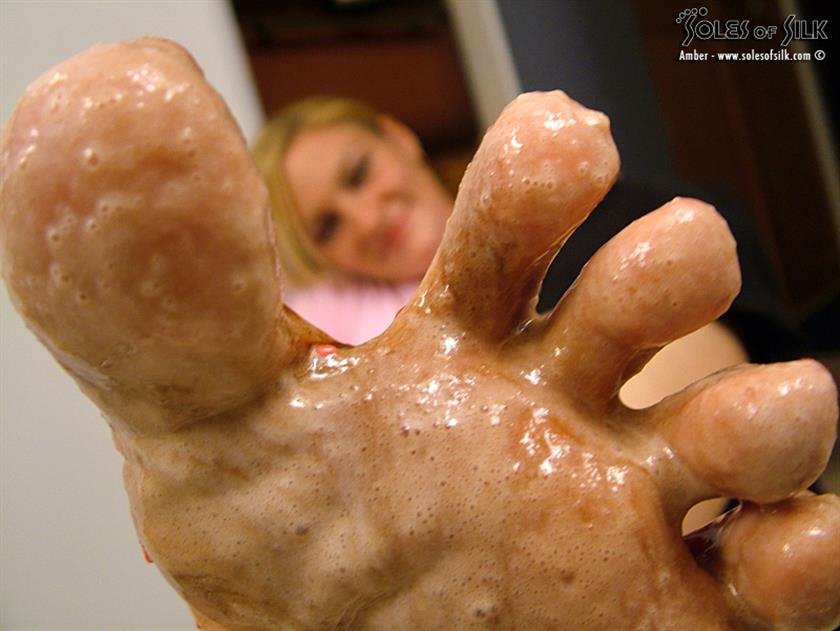 Description:

The last we saw of Amber, she had just stuck the toes of her size 9 feet down into a bowl filled with strawberry, vanilla and chocolate ice cream, a banana, some sprinkles, chocolate syrup and whipped cream! |See Part 1| Have you ever ordered a banana split that sounded better than hers? I think not.

Even though the ice cream was terribly cold, Amber continued to push those big feet down into the glass bowl until her soles were covered in the gooey melting mess! All of the items had begun to mix under her feet and boy did it look tasty!

After smashing the melting ice cream beneath her feet for a few minutes, Amber grabbed the chocolate syrup once more and made a neat little design on the tops of her feet. There was chocolate syrup everywhere!

But the ice cream on her feet was too tempting. Amber couldn't help but swipe her finger through the chocolate mess on the soles of her feet. And neither could the photographer!