Soles of Silk - eat me wet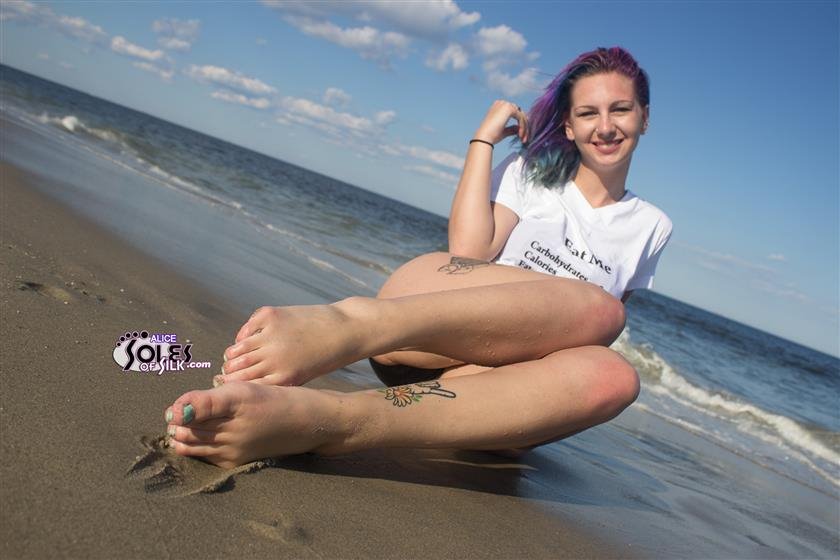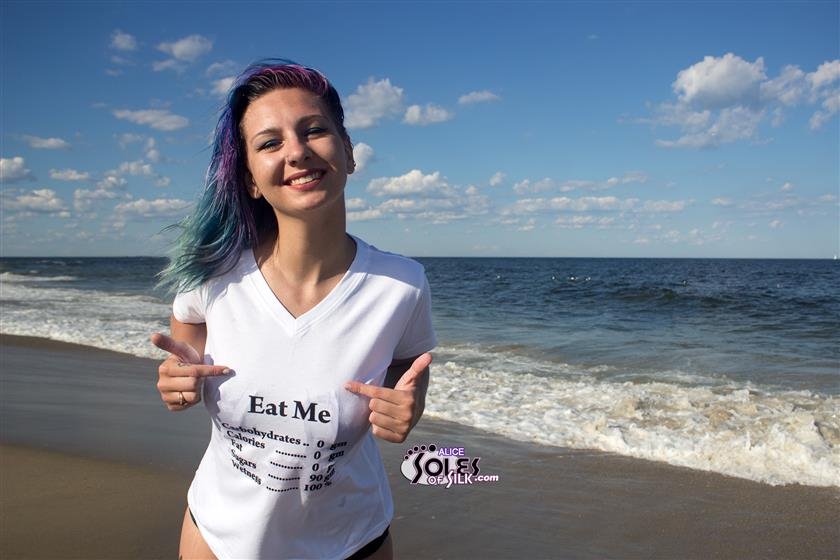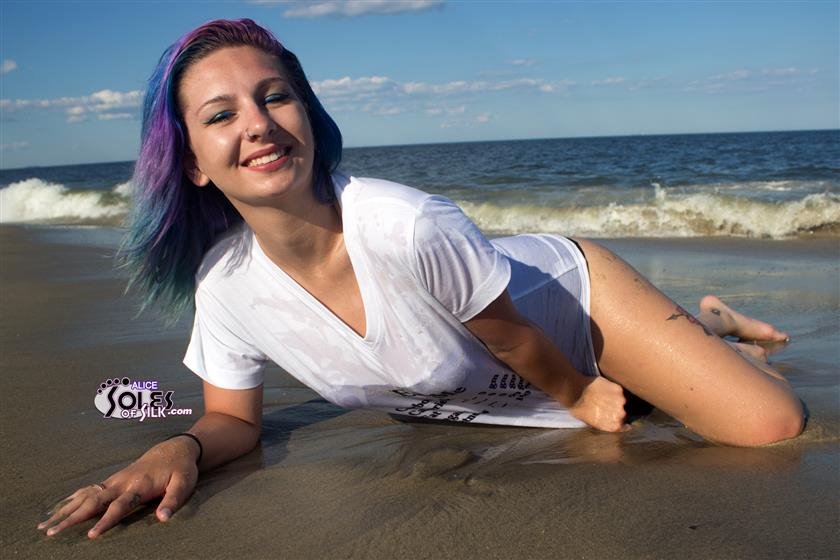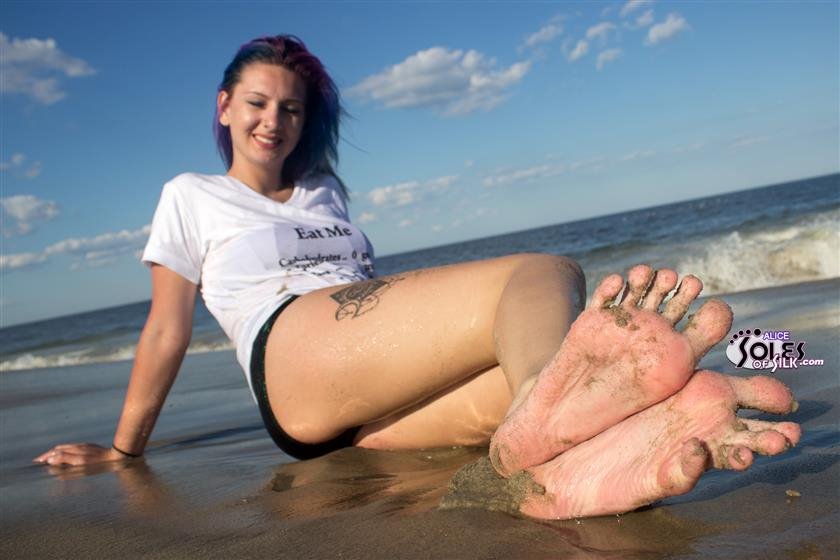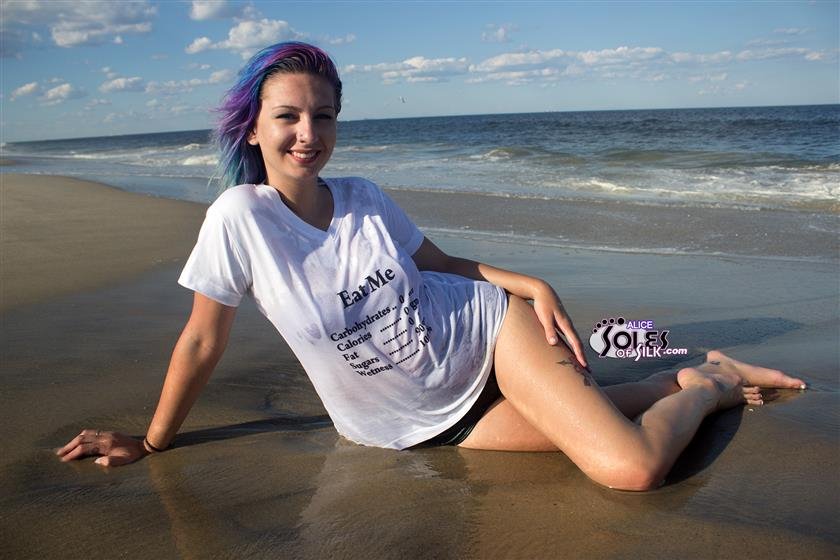 Description:

When Alice and I went up to the beaches of the Jersey Shore, we had plans to do some fun sets. Perhaps the one that Alice was most looking forward to shooting was this one. I had picked up a shirt for her that read, "Eat Me," which featured some nutrition facts below - wetness being at 100 percent.

Alice is always up for a fun, slightly playful/slightly naughty set, so we were sure to get in a number of poses here that were just that. When Alice got down into the surf, however, that's when the fun really began. Her shirt got wet, sand began to cling to her legs, feet, and ass, and she just looked good. With her hair getting wet and a breeze blowing off the ocean, Alice also had the messy hair look going on. Speaking of hair, this is the first set of hers published featuring her multi-colored hairstyle. I loved how it looked and it really added to this set, in my opinion - especially against the blue sky.

If you want to see some teasers from the other sets we did that day, before they're published here, read "Sunday's Shoot - Alice." Her Wu's Feet Links feature is also coming very soon!