Soles of Silk - river street garden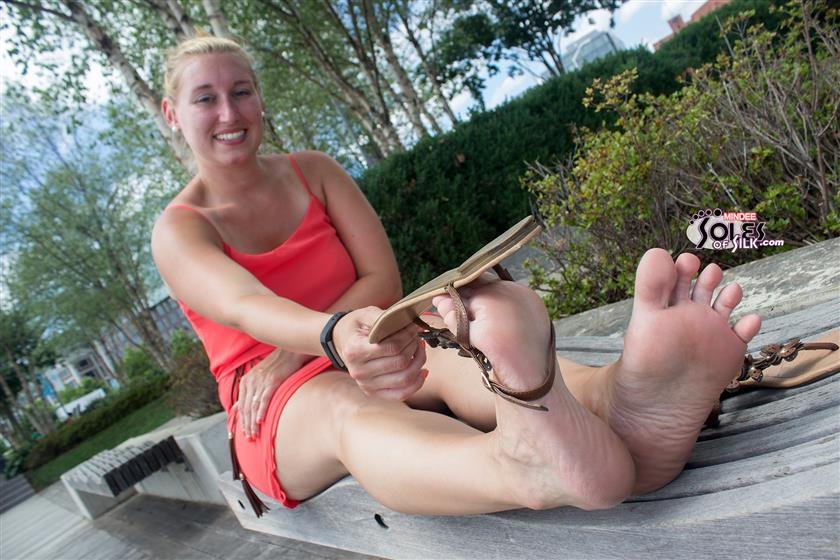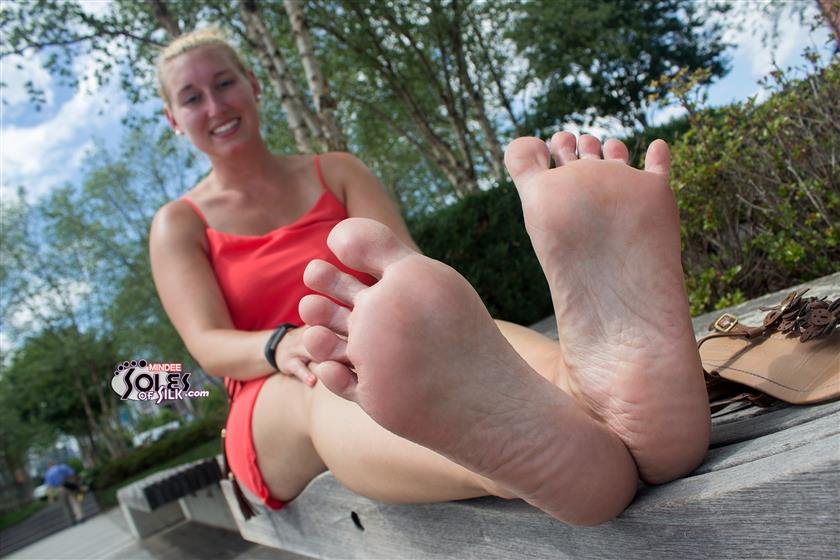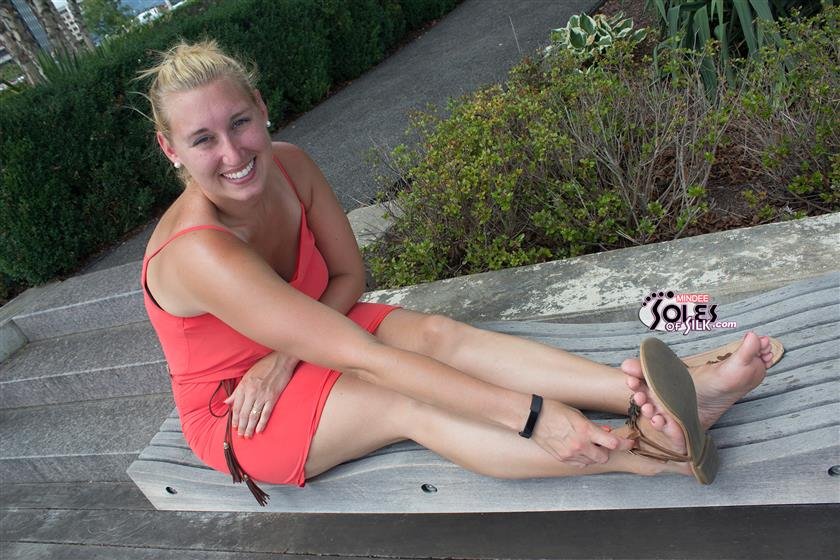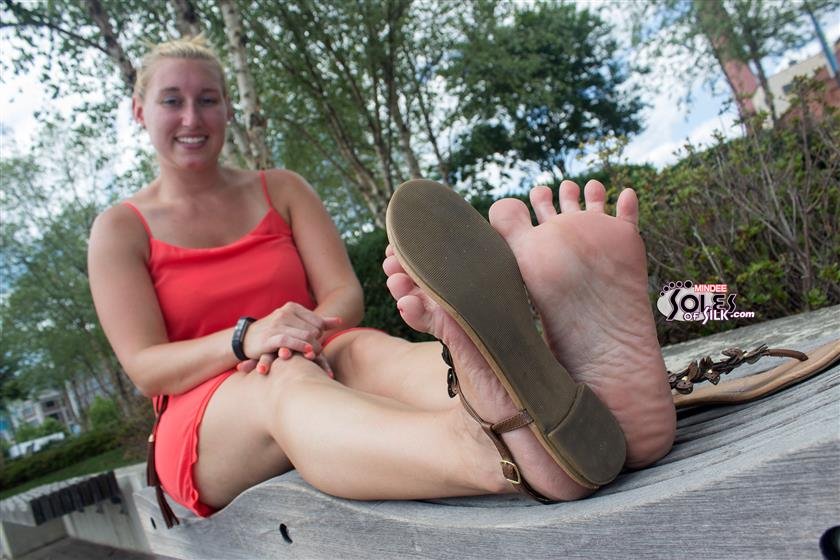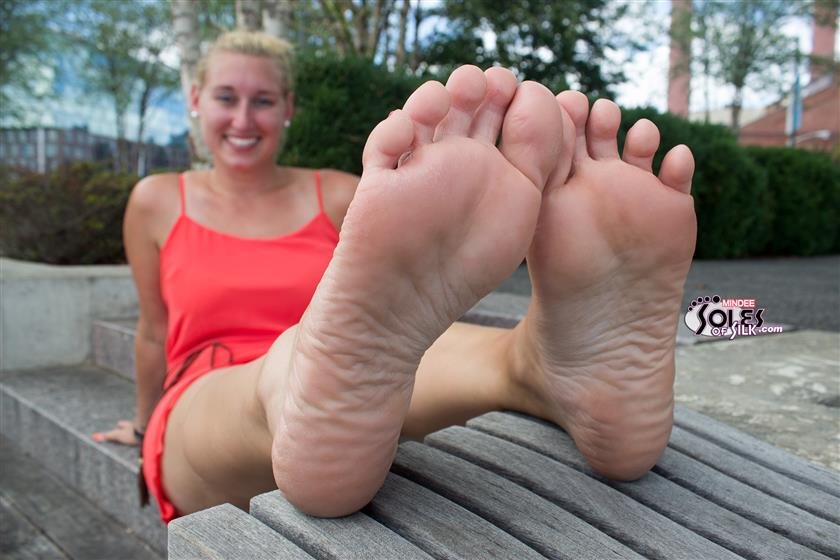 Description:

After doing three sets on what was a rather hot day in downtown Washington, D.C., I looked for one last spot for Mindee to do a set. When we wandered into a small garden area along the river and saw all the long benches, I decided to go ahead and use the area. There really wasn't anyone around and the trees would give us a little bit of shade. Plus, I told Mindee we'd just keep this last set simple. She had worked hard all day and did some amazing sets. I even promised her a nice long foot rub following the set. Obviously, that's what she was most looking forward to. I'd be lying if I didn't say I was looking forward to that too, but getting the tease of staring at her feet for a little while first is always welcome.

We shot this set pretty quickly. Mindee's sandals were off before I knew it and my camera did what it has done so many times in the past - focus in on those flawless size 8 feet. And once that was done, my hands focused on them too as I treated her to one long foot rub as people walked along the waterfront. Sure, some of them looked our way, but I wasn't stopping. Mindee's feet deserve the pampering I was giving them and I wasn't letting up anytime soon.